Exhibits & Collections
Current Main Room Exhibits
Our "Mid-20th Century Ulysses" exhibition highlights clothing and businesses in the area. A display on Gregg Iron Works tells the story of the Gregg Foundry with photos and items produced by the company.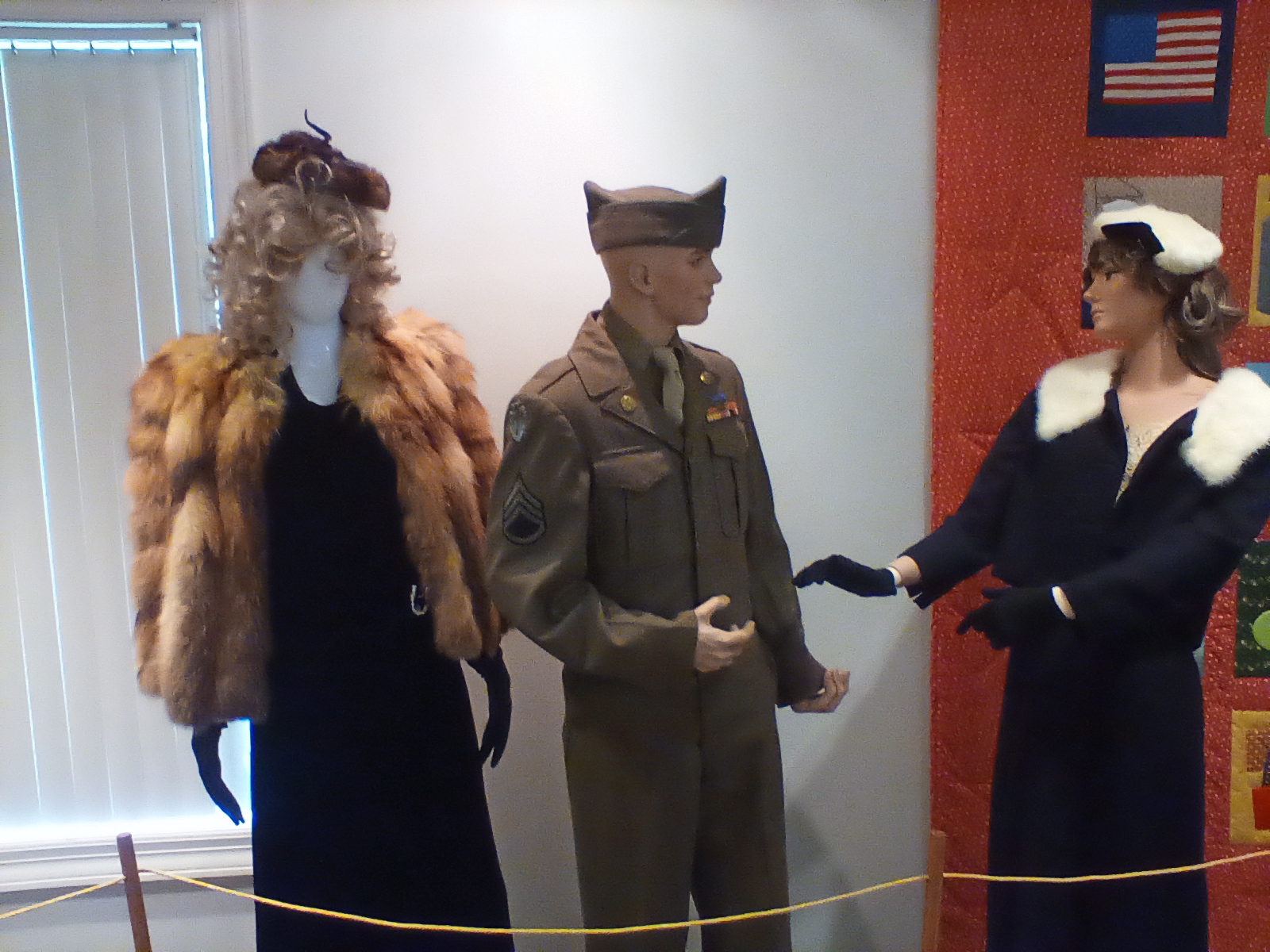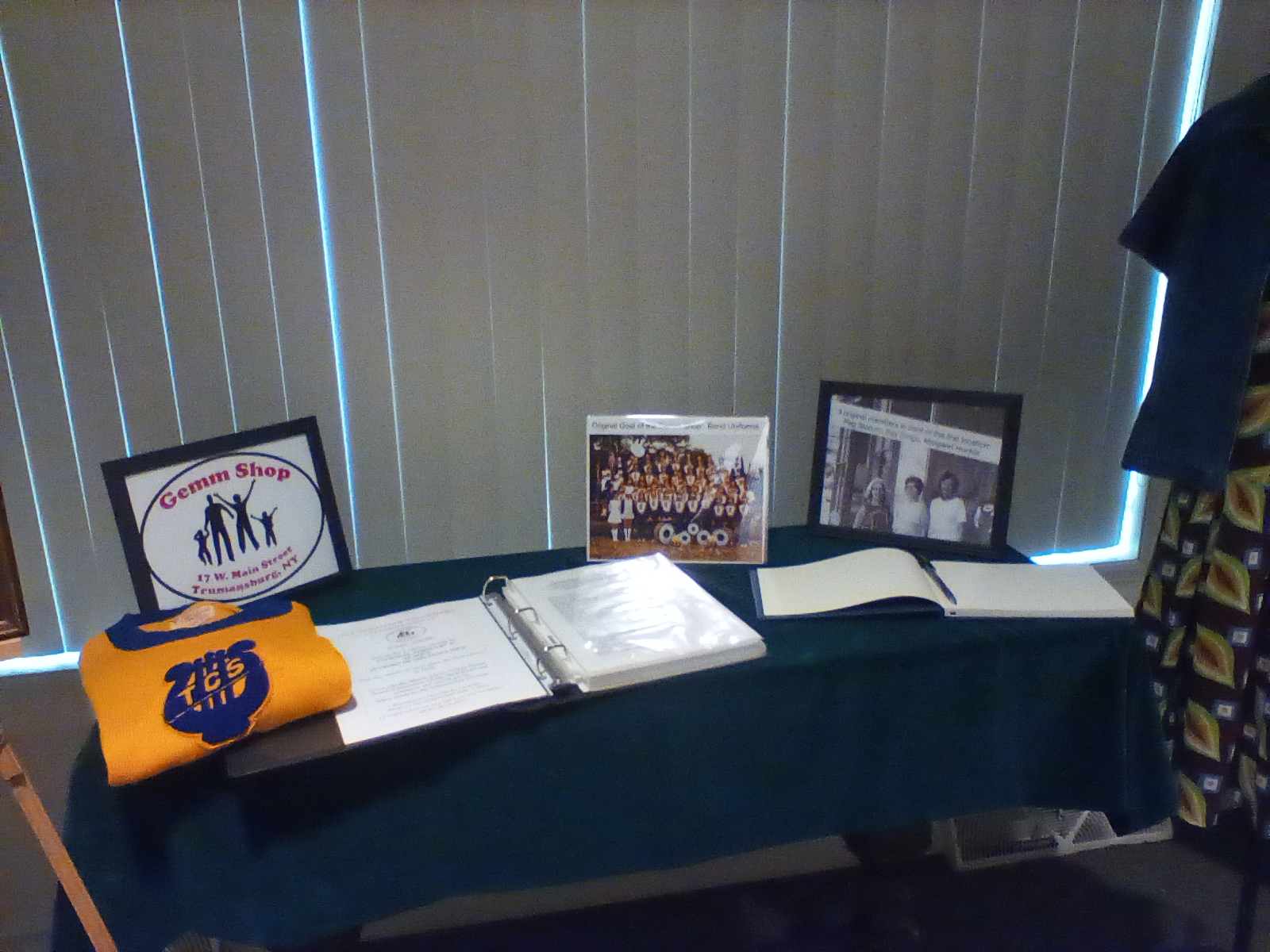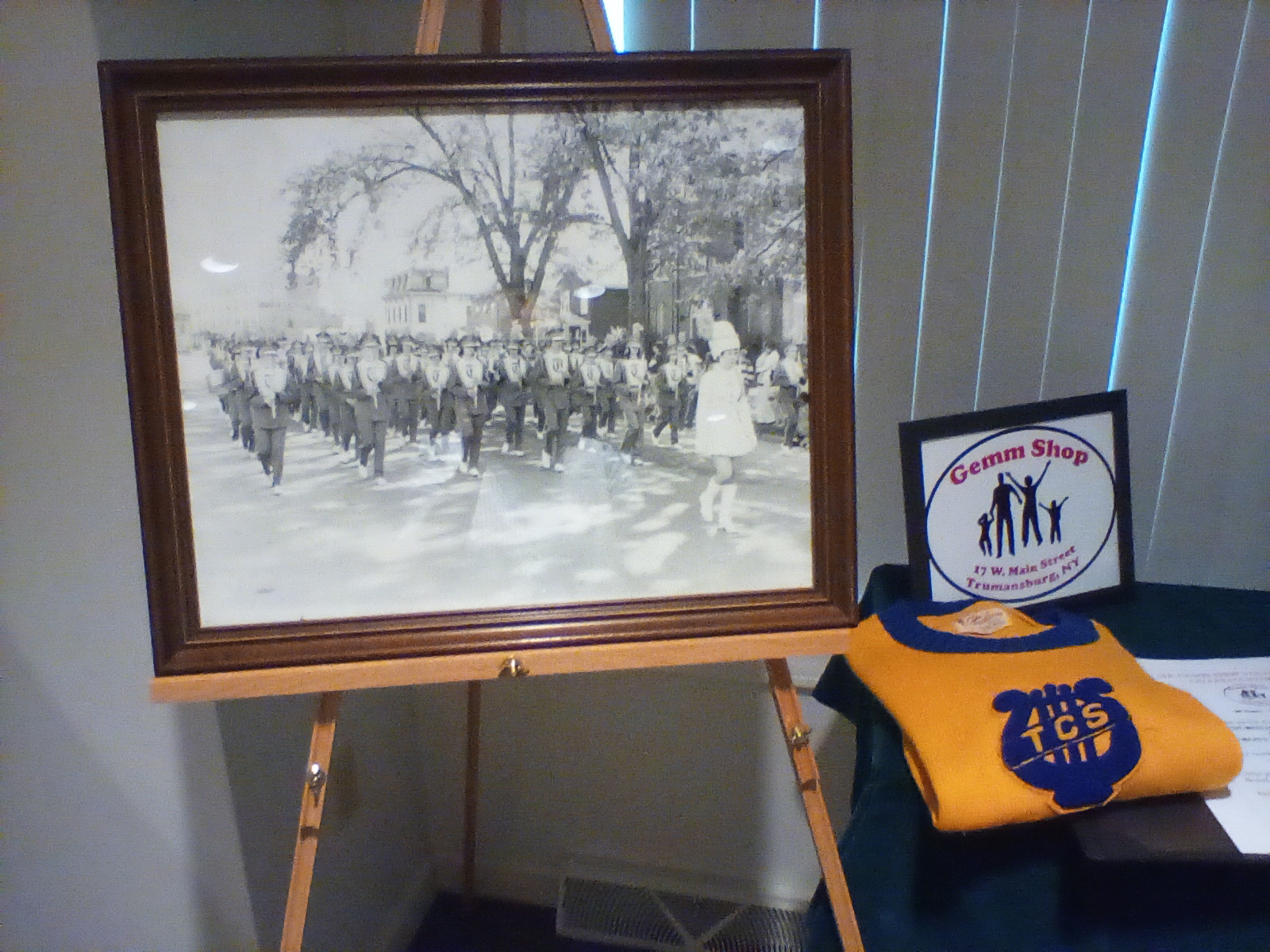 The Rongovian Embassy display includes the original map which hung in the "Rongo" as well as many other items. You can sit at the much beloved table from the "Rongo" with the entire top carved by patrons from the past.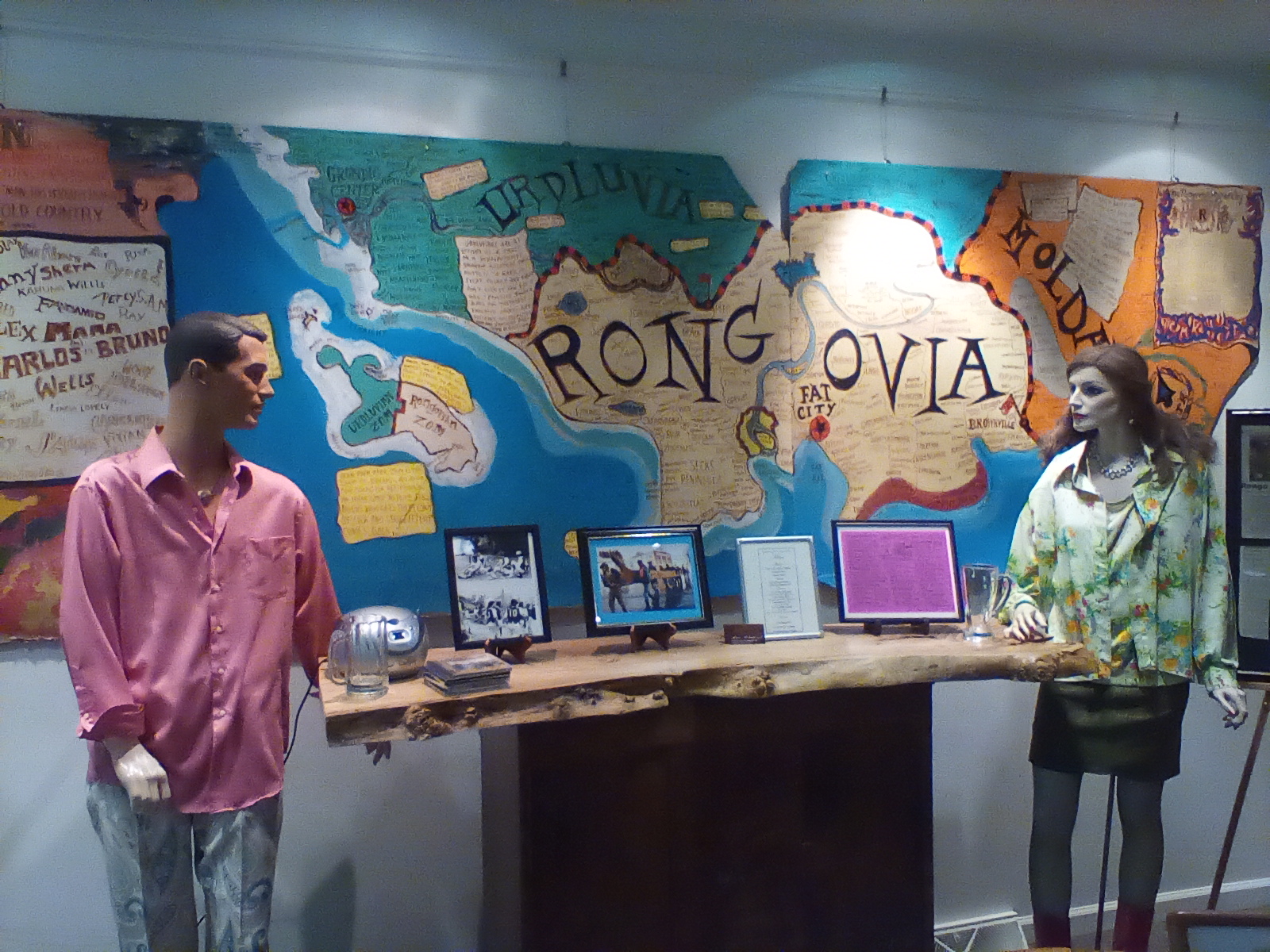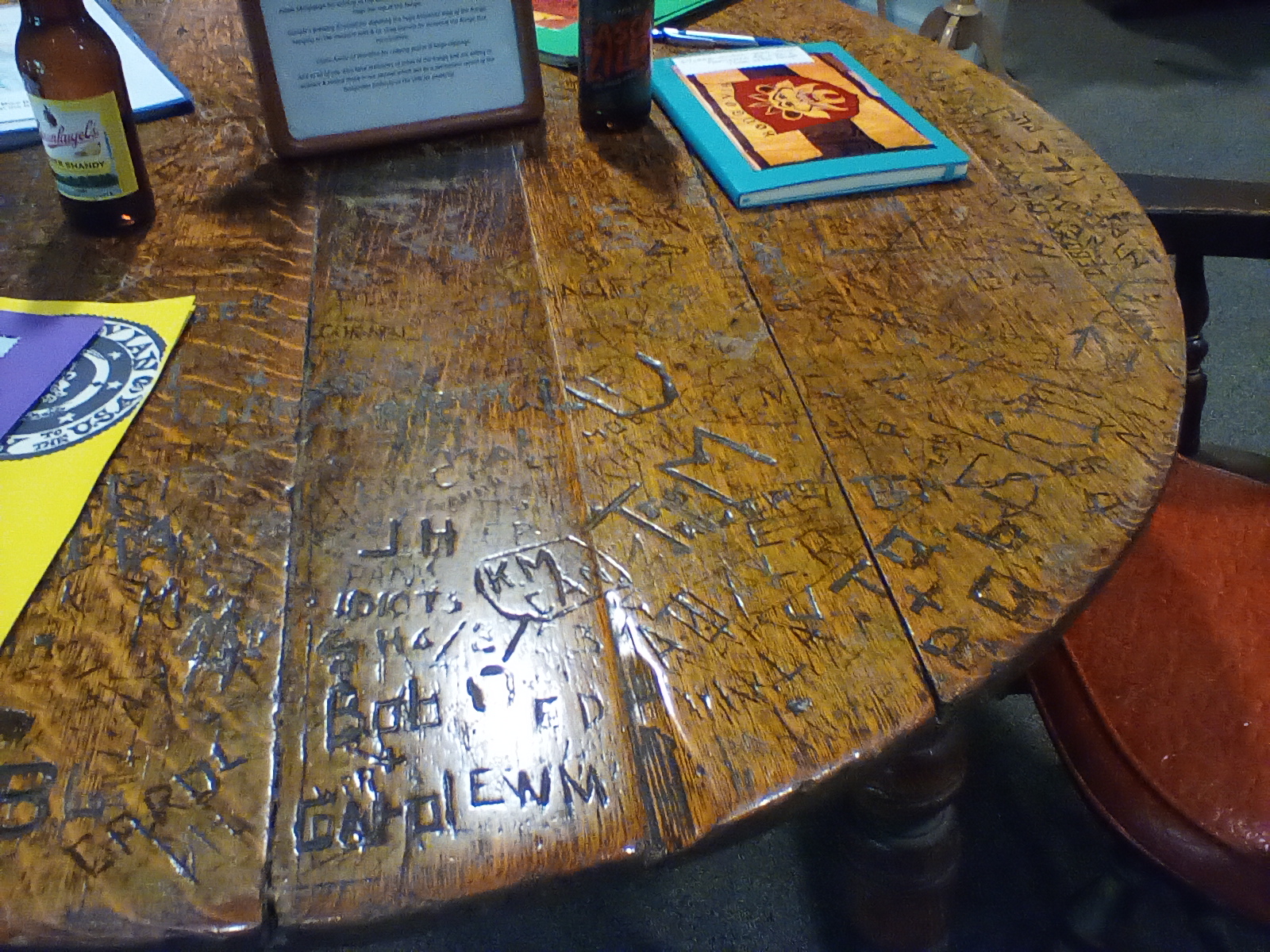 The Tompkins County Horsemen's Association exhibit heralds photos and memorabilia as well as saddles, including a children's saddle perfect for photo opportunities.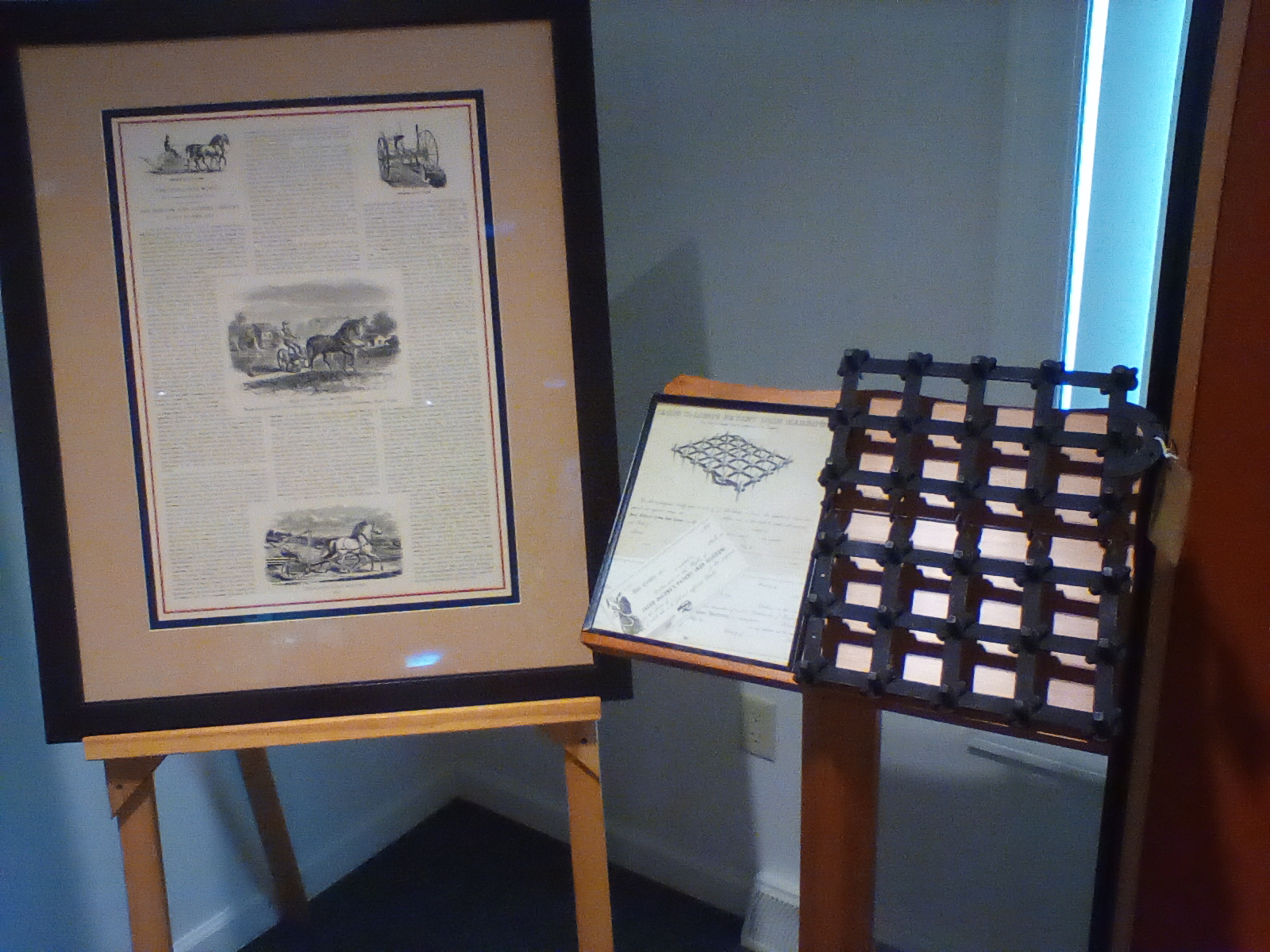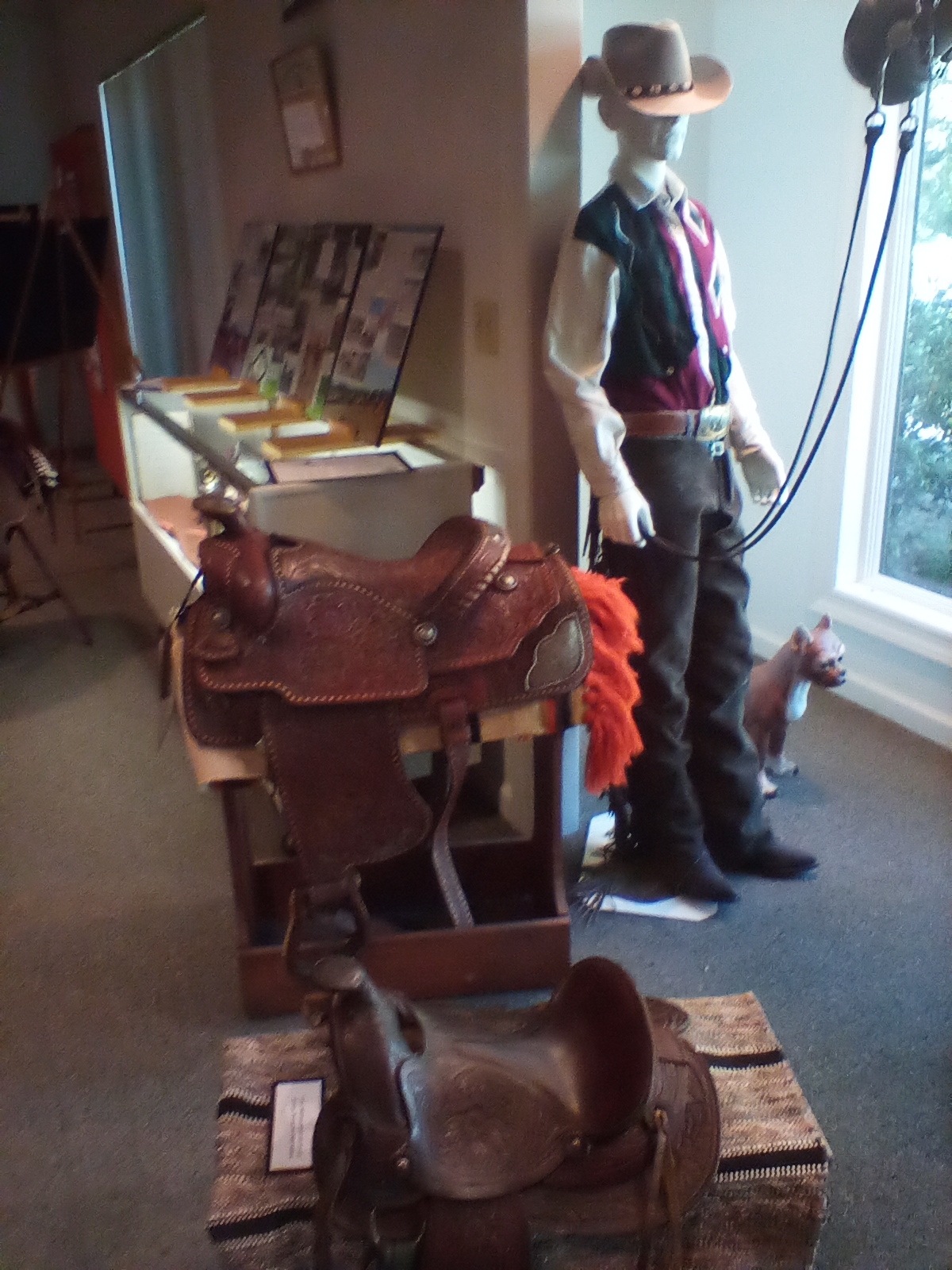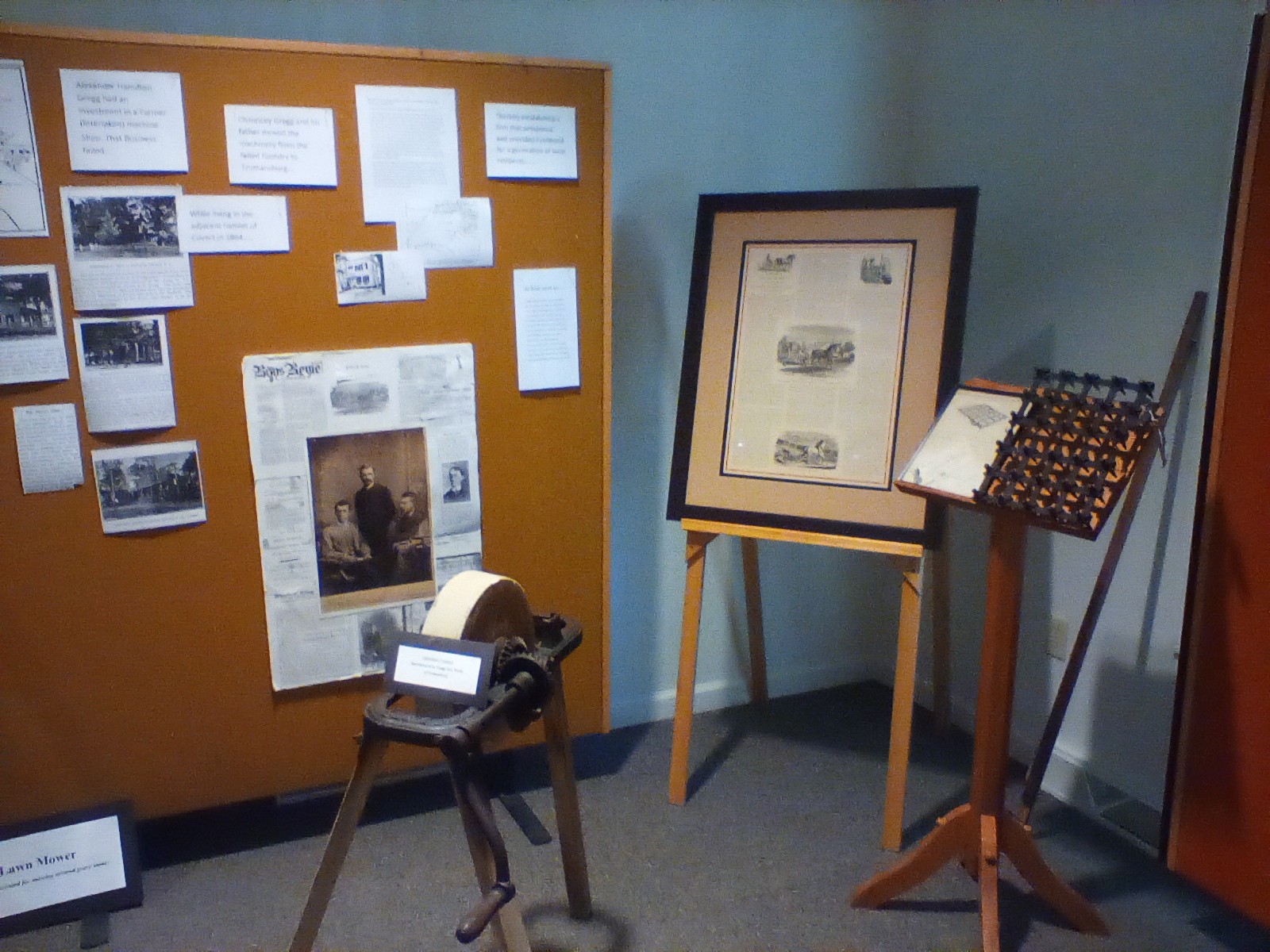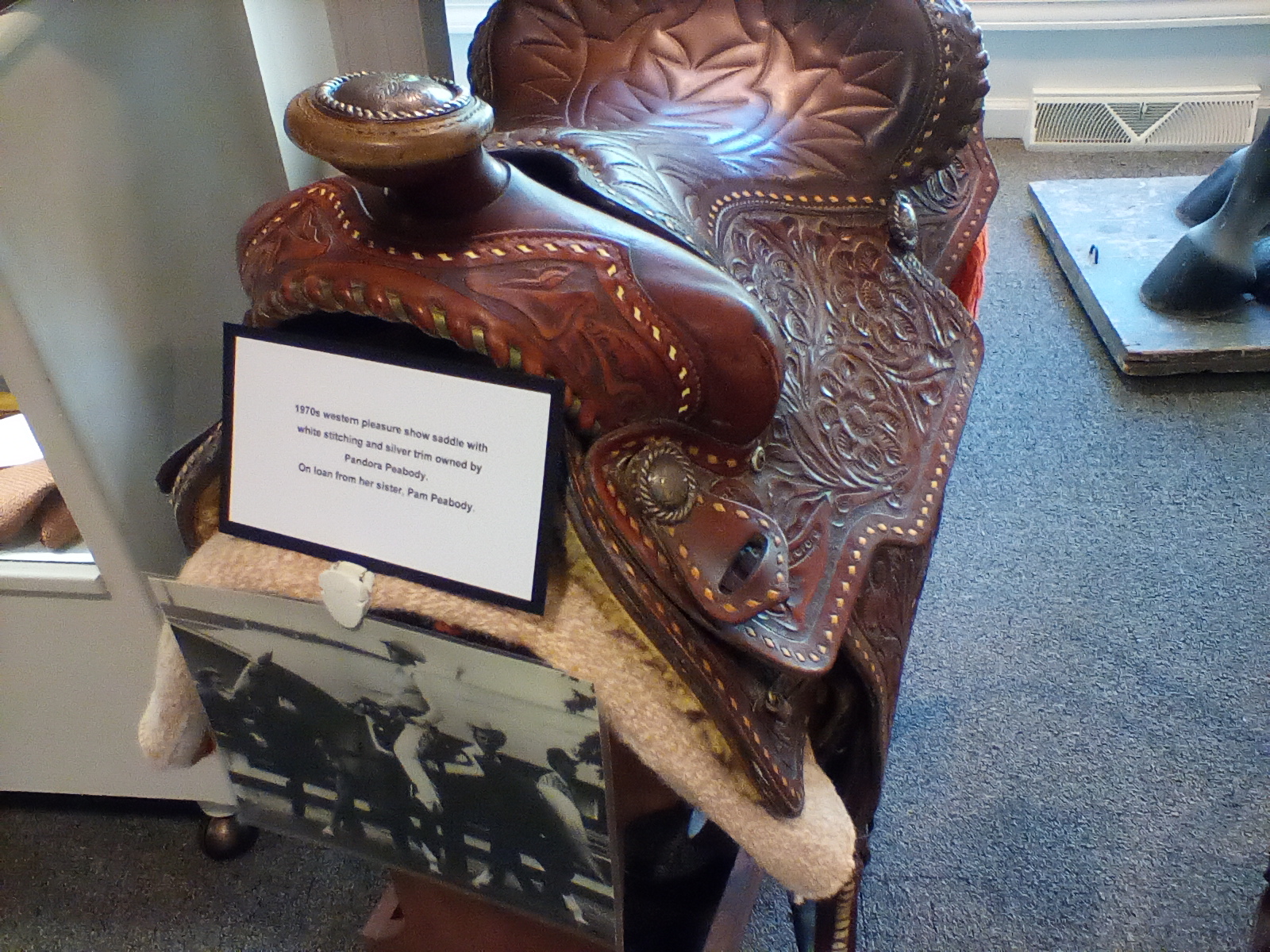 Here are several photos of our lower level agricultural, commerce, and transportation exhibits.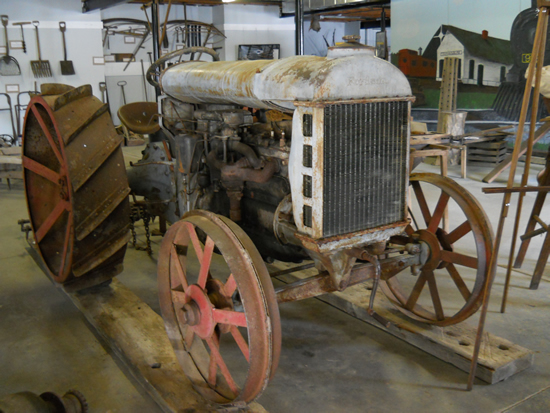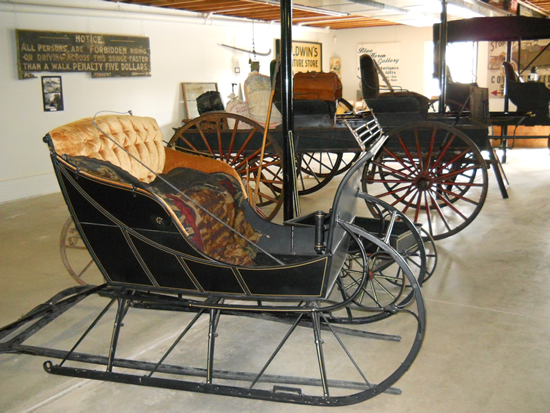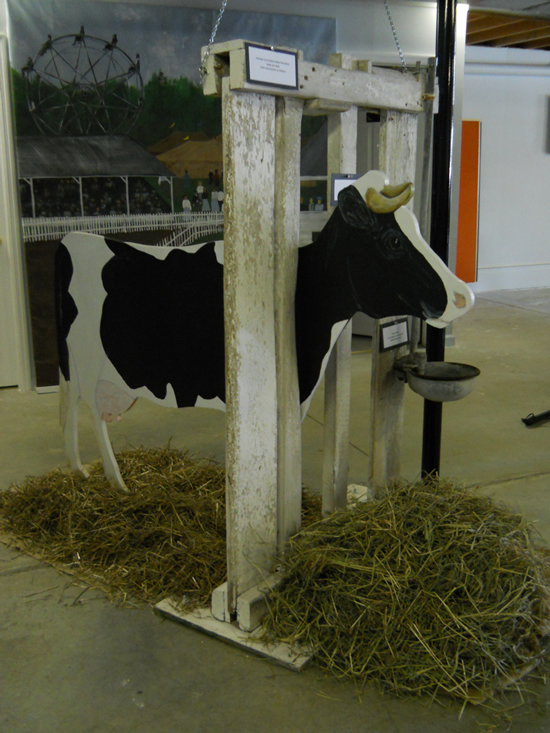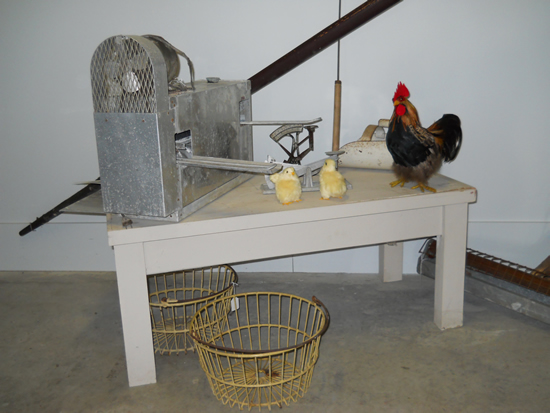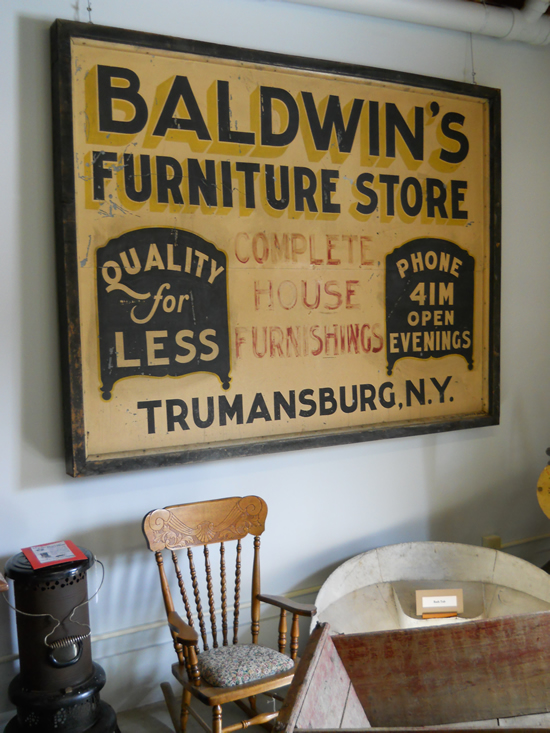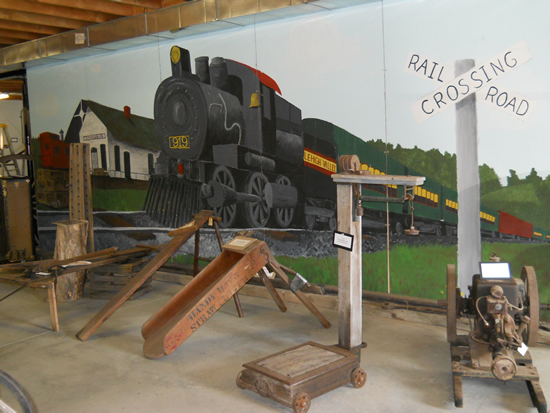 Permanent Exhibits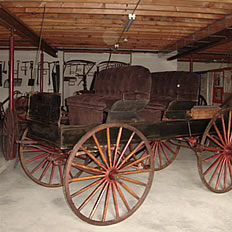 Agriculture
This exhibit debuted in 2005 and includes more than 200 items ranging in size from a Groton Carriage Company sleigh to small nails produced for the original Halsey House in their on-site blacksmith shop.
The Hoffmire Connection
The Hoffmire Connection is an exhibit filled with art that dates from the early 1800s, a carpenter's chest with original tools, a Trumansburg baseball team uniform (circa 1920), a variety of Dr. James Hoffmire's veterinary tools, and several photographs relating to the Hoffmire family.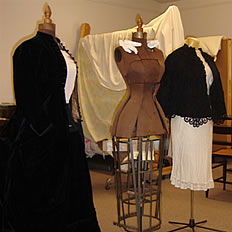 Costumes
This collection includes more than 300 vintage hats, scores of women's dresses dating to the mid 1800s, and various other items of apparel that have been donated by families in the local area. Lydia Sears started this collection in the 1950s under the "Costume Bureau."
Historic Photos
This collection includes photos of people, places and events from throughout the town dating to the late 1800s. Photo research may be scheduled by appointment.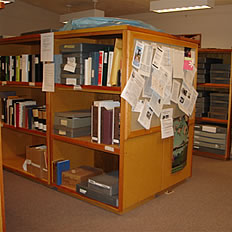 Genealogy & Local History Library
The reference room includes local history books, maps, genealogy records, and family histories. Research may be scheduled by appointment.